Song Title: Yuga Yugache Nate
Singers: Roop Kumar Rathod, Jayshree Shivram
Cast: Mohan Joshi, Suhas Joshi, Smita Talwalkar
Video Director: Sanjay Surkar
Music Director : Anand Modak
The song has a voice of Roop Kumar Rathod, who has sung the iconic songs such as "Sandese aate hai", "Ankhein teri", and many more. On the way to Mumbai I had once gotten a chance to meet him and I took a photo with him. He is very good at the classical singing, you will know when you hear his songs. He is non-marathi, but he sang this song very nicely and one can not tell if he is non-marathi or marathi.
The song uses violin and trumpet you hear for nostalgic moments which songs very good.
# Meaning of the song
This song is an emotional song in Marathi language, kind of on the same lines of the marathi song Nakalata Ase oon magun yete. Again the family issues, differences, opinions, tolerating others behaviour and understanding the family members. The human tendencies and choices people make everything depends on it in a family.
# Actors
The movie "Tu Tithe Mee" came out in the year 1998. The actors like Prashant Damle, Kavita Lad, Mohan Joshi, Suhas Joshi have really good performances in this movie and in the song too.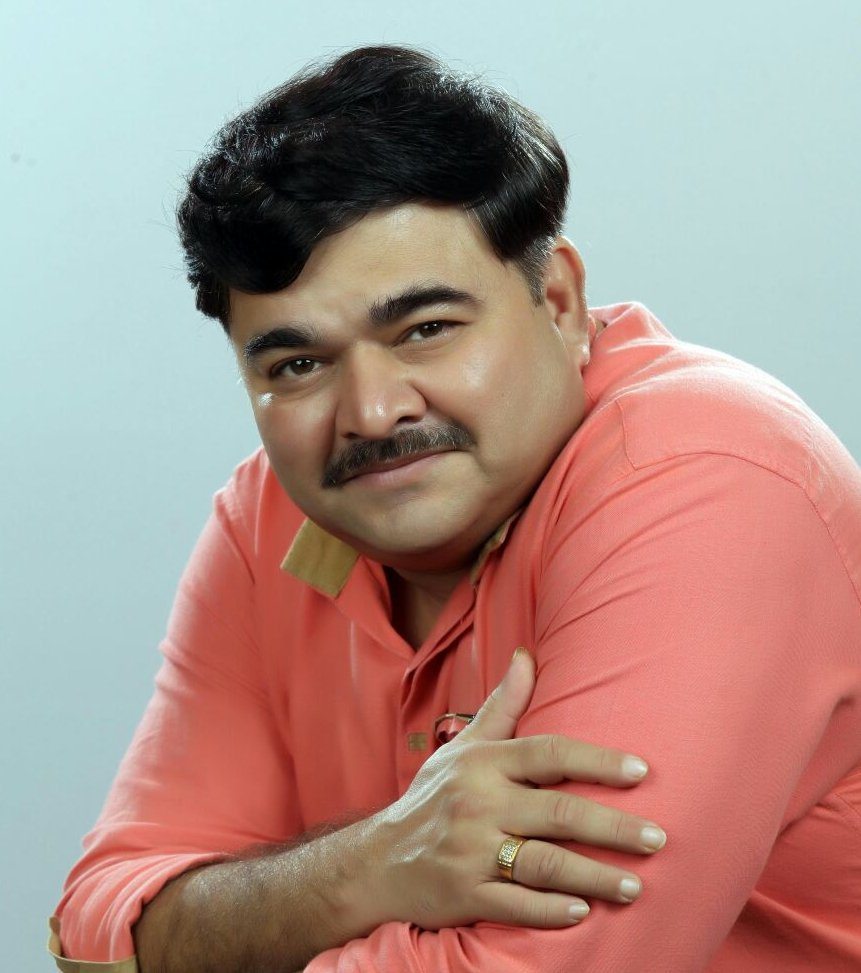 Prashant Damle
Prashant Damle is a Marathi actor, comedian who has acted in numerous Marathi drama, movie and Soap opera over 35 years. He has been associated with Marathi theatre since 1983 and till date has performed in 27 different plays and a variety of hundreds of roles. Prashant Damle is widely recognized as the biggest ultimate superstar of Marathi theatre.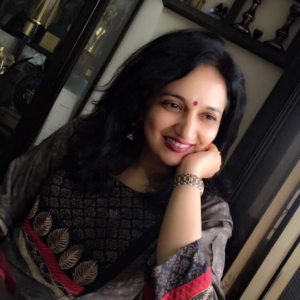 Kavita Lad-Medhekar
Kavita Lad-Medhekar is an Indian actress, known for her work in Marathi Theatre, Television and Films. She is best known for her daily soap opera roles in Char Divas Sasuche, Unch Maaza Zoka, Radha Hi Bawari and Radha Prem Rangi Rangali and also for her theatre performances in Sundar Mi Honar, Eka Lagnachi Goshta, Char Divas Premache and Eka Lagnachi Pudhchi Goshta.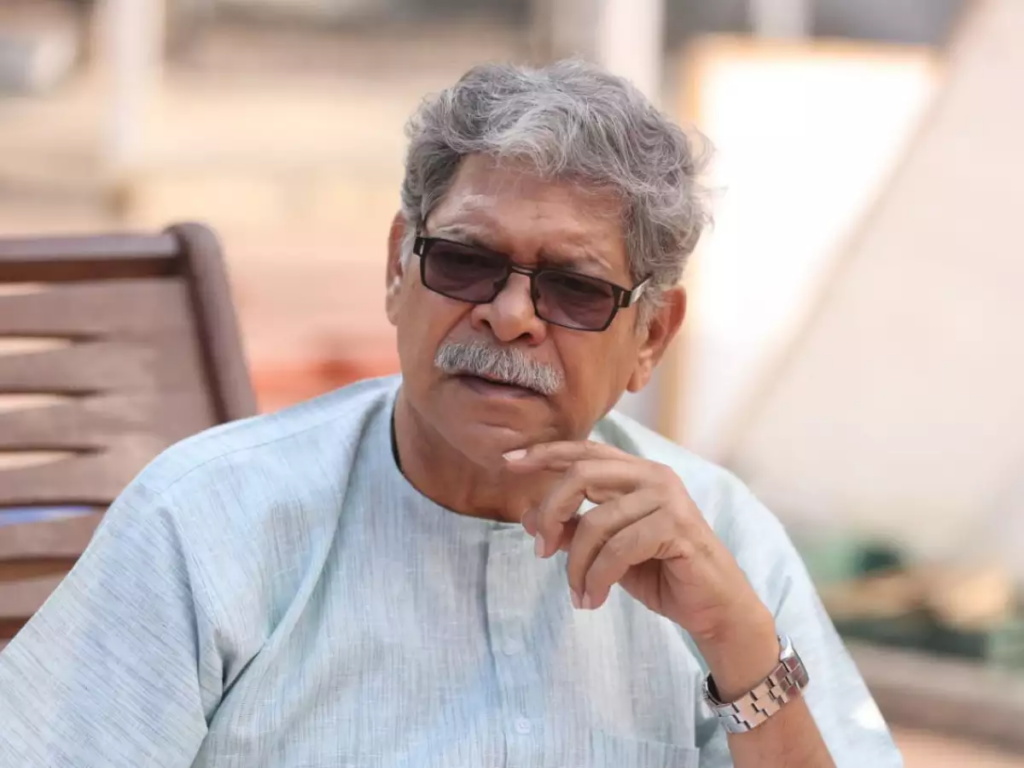 Mohan Joshi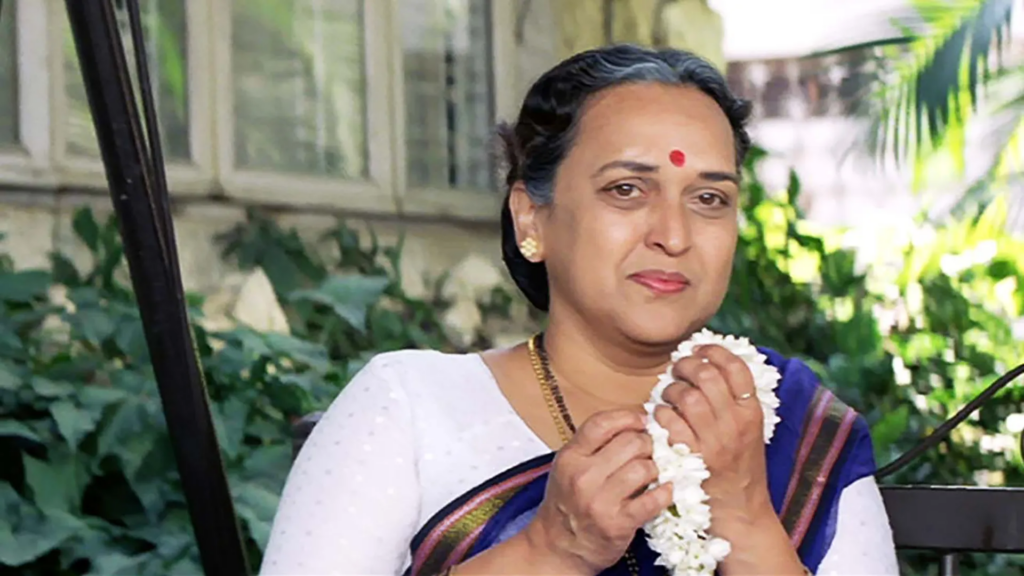 Suhas Joshi
# Audio version
# Lyrics
In Marathi
In English
Meaning in English
युगायुगांचे नाते आपुले, नको दुरावा
सहवासाची ओढ निरंतर, नको दुरावा
Yugayuganche naate apule, nako duraava!
sahvasachi odh nirantar, nako duraava!
Our relationship is for eternity, do not want to stay away
I have got used to you, I do not want to stay away
भासे सारे सुने तुझ्याविण
तुझ्याचसाठी आसुसले मन
तोडून बेड्या सर्व जगाच्या
कधी आपुले होईल मिलन
उनसावल्या झेलत हासत जन्म सरावा
bhaase saare sune tujhyavin, tujhyacha asusale man
todun bedya sarv jagacha, kadhi apule hoil milen
oon-savalya, oon-savalya jhelat hasat janm saraava!
I feel emptiness without you
My heart only goes for you
When will we meet after breaking the shackles of the world
I want to spend entire life facing the ups and downs with a smiling face
जो तो आहे ज्याचा त्याचा
परके झाले सारे जीवलग
देह दोन परि एकच आत्मा
कुणा कळावी आपुली तगमग
एकच आशा, शेवटचा दिस गोड करावा
jo to aahe jya tyaacha, parake jhaale saare jeevalag
deh don pari ekach aatma, kuna kalavi apuli tagamag
ekach aashaa, ekach aashaa, shevatcha dis god karawa!
Everybody is all about themselves (selfish)
All the closed ones became strangers
We are two individuals but we have one soul
Who will understand our restlessness and discomfort
I have one wish that at-least the last day of us in the world to be great and enjoyable
Lyrics translation