Highlights:
This song was the only song in Aapli Manasa movie!
Ashok Patki composed this song and made it immortal.
The song depicts the family relationships and the high and low phases of life.
Movie: Aapli Manasa (1992)
Case: Ashok Saraf, Reema Lagoo, Sachin Khedekar, Dilip Prabhavalkar and more..
Singers: Asha Bhosle and Suresh Wadkar
Music Director | Composer: Ashok Patki
# Background
This is from the movie Aapli Manas, which is a family drama, showing the true relations between the family members. Some family members are greedy, insensitive, careless while others are also be caring, kind humans and sensitive towards relations.
The song in this movie "Nakalata ase oon magun yete" means that there are some phases in life where you face some unfortunate events and then reality hits hard. This song questions why we get the sorrows after happiness suddenly and how long we will have to face it, what will keep us going.
# Music
The fact the film had only this song makes it very special. The movie director wanted only one song in this movie that tells the story of the movie. The one song had to be meaningful and emotional.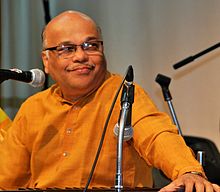 That is when the music composer Ashok Patki helped this movie elevate, who happened to be the creator of many great songs and jingles that we still remember, "Mile sur mera tumhara", "Purab se surya uga" were his initial gems that the whole country loved. You can read more about Ashok Patki here.
You can checkout the interview of Ashok Patki to know more about the jingles and songs he created.
# Lyrics
Marathi
English
नकळता असे ऊन मागून येते
सुखाची पुन्हा दु:ख चाहूल घेते
कितीदा हसूनी नव्याने जगावे
किती रंग या जीवनाचे पहावे

जुई मोगर्‍याला जसा गंध येतो
नवा गार वारा वनी वाहताना
मनासारखी मी तुझी होत जाते
तुला सांजवेळी पुन्हा पाहताना
पुन्हा एकमेकास आधार होता
तुला मी, मला तू, आता पांघरावे

तुझ्यावाचूनी मी इथे राहताना
तुझ्या आठवांचा मनी जोगवा रे
घरासारखे वाटणारे तरीहि
नसे या घराला जुना गोडवा रे
घरी लोक माझेच सारे तरीहि
असे एकटेपण कसे मी सहावे

जरी आपुले रक्‍त गोठून गेले
जरी भोवती सुन्‍न अंधार आहे
तुझा हात हातात आहे अजुनी
तुझी ज्योत जगण्यास आधार आहे
सुखालाच नाकारताना कशाला
उगा आज डोळ्यांतुनी पाझरावे
कितीदा हसूनी नव्याने जगावे
किती रंग या जीवनाचे पहावे

नदी जीवनाची तरी वाहते रे
कधी ऊन वा सावली लागते रे
नवे गाव, वाटा नव्या शोधुनीया
दिशा तांबडी रोजची सांगते रे
पुन्हा एकदा तू जगावे, जगावे
नवे रंग या जीवनाचे पहावे
Nakalata ase un maagun yete
Sukhaachi punha dukh chaahul ghete
Kitida hasuni nawyaane jagaawe
Kiti rang ya jiwanaache pahaawe

Jui mogar‍ayaala jasa gndh yeto
Nawa gaar waara wani waahataana
Manaasaarakhi mi tujhi hot jaate
Tula saanjaweli punha paahataana
Punha ekamekaas adhaar hota
Tula mi, mala tu, ata paangharaawe

Tujhyaawaachuni mi ithe raahataana
Tujhya athhawaancha mani jogawa re
Gharaasaarakhe waatanaare tarihi
Nase ya gharaala juna godawa re
Ghari lok maajhech saare tarihi
Ase ekatepan kase mi sahaawe

Jari apule rak‍at gothhun gele
Jari bhowati sun‍an andhaar ahe
Tujha haat haataat ahe ajuni
Tujhi jyot jaganyaas adhaar ahe
Sukhaalaach naakaarataana kashaala
Uga aj dolyaantuni paajharaawe
Kitida hasuni nawyaane jagaawe
Kiti rang ya jiwanaache pahaawe

Nadi jiwanaachi tari waahate re
Kadhi un wa saawali laagate re
Nawe gaaw, waata nawya shodhuniya
Disha taanbadi rojachi saangate re
Punha ekada tu jagaawe, jagaawe
Nawe rang ya jiwanaache pahaawe