Singers: KK and MM Kareem
Music Director: MM Kareem
Movie: Jism
Lyricists: Neelesh Misra, Sayeed Quadri
---
This song was composed by MM Kareem. The music in this song is having very unique beats, which reflects a person's situation in pain. Seems like the music is made for this lyrics and this situation.
There are 2 versions of this song. One is of KK and other is of the music director, MM Kareem. Both versions are awesome.
#Background (situation and meaning)
This song has sad emotions and feelings in it. Must be relating to everyone in this world. A guy who pours his heart out and tries to explain his situation.
A guy is depressed and silent, but nobody can see his pain. He is burning inside but there's no flame. For all people it's a same day like any other. Everyday sun rises in the morning, but for that guy it's sunset everyday, it's never rising.
No one can be same to all people. No one can treat each person the same way.
#Singing
KK has sung the first version, while singing he had to be in that mood and understand the lyrics well to give justice to this song which he did. KK in an interview said that he was in a happy mood, but Mahesh Bhatt who is a director of the movie this song was being recorded for, had to get KK in relevant mood so that they can record the song.
If you notice, KK is a singer who is known for singing high pitch songs like Tadap Tadap ke is dil se, Tuhi meri shab hai, Dil ke darmiyaan. But this song starts with very low note and doesn't go that much high throughout the song. Meaning KK's low pitch voice also sounds really nice and this song suits him.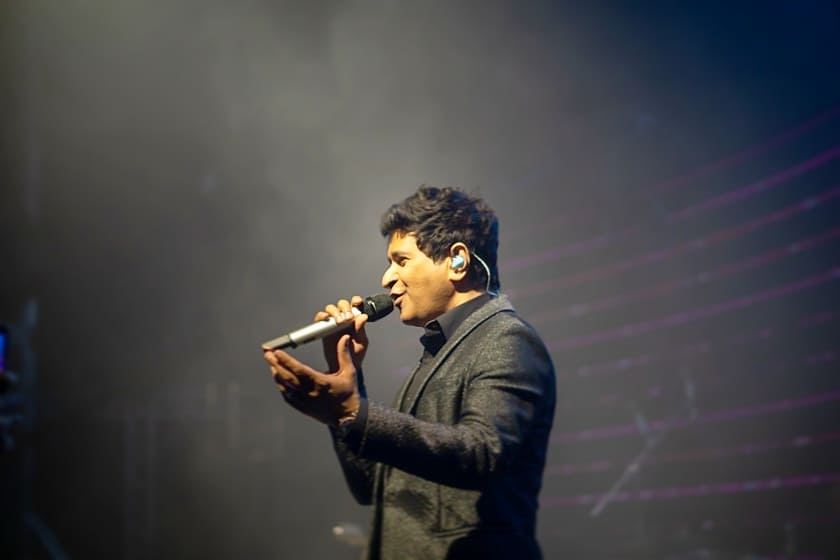 #Music
KK's and MM Kareem's versions of this song have same music, there is only one difference – in MM Kareem's version there is extensive use of Violin and it's tunes every after stanza sounds good. A lot of music elements sounds soothing to ears.
You can hear both and you will know!
KK –
MM Kareem –
If you want to share your thoughts.. please do.