KK, we all know this name for the songs like Tuhi meri shab hai, Ya ali, Pal, Awarapan Banjarapan, Sach keh raha hai diwana, Tadap Tadap ke is dil se, etc. These are his hit songs. Let's talk about some of his greatest songs that we could not hear over the noise of other songs during the same period of copy paste and loud music with remixes.
KK left us unfortunately right after ending his live concert.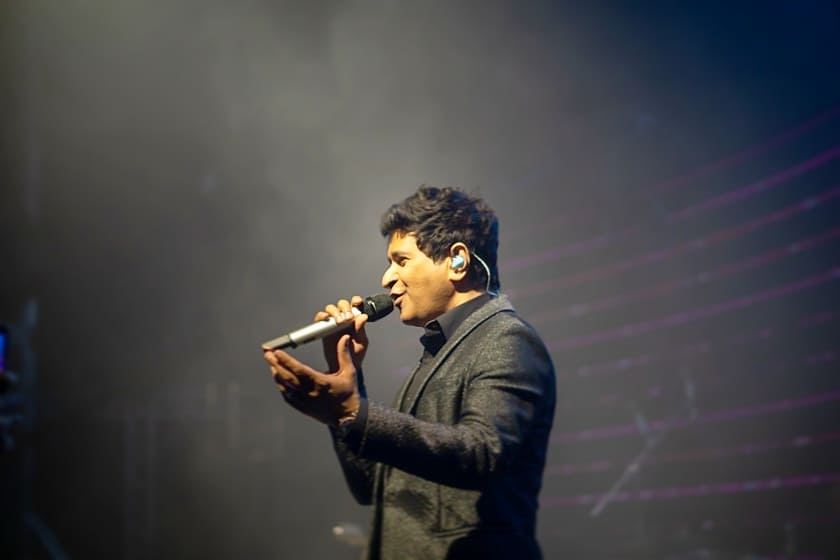 Name: Krishnakumar Kunnath

Birthdate: 23 August 1968

Birthplace: Delhi, India
There are some underrated songs in his career that somehow did not have greater reach to the audiences.
Here is some of the songs I found surprisingly best.
#1 O Meri Jaan – Tum Mille
Not to be confused with O meri Jaan from Life in a Metro movie. This is a romantic number by Pritam and KK.
#2 Rain Bhari Kaari – Hamsafar
This was from the album Hamsafar that KK himself composed.
#3 Kabhi Khushboo – Saaya
A simple, slow, a little sad song with a very nice music by MM Kareem.
#4 Tere is jahan me ae khuda – Rog
This is again sad song, and unfortunately both Irfan Khan and KK are no more.
---
Now some of his greatest hits that I personally like.
#Hits
Tadap Tadap
Aankhon Mein Teri
Zara Sa
Tu Hi Meri Shab Hai
Ya Ali
Dil Khudgarz Hai – O Meri Jaan – Life In a Metro
Alvida – Life In a Metro
Zindagi Do Pal Ki
Dil kyu ye mera
Pal
Maine dil se kaha dhund lana khushi – Rog
Lastly, I think he had caliber of singing a lot of great songs, but somehow our India's composers did not choose him for singing. Not sure but definitely there will be some songs which could have been better sung by KK.
It would have been great if we had some KK and A.R. Rehman duo in a single music album. But we sadly don't have that. I think the way that MM Kareem used KK's voice in many songs, like Maine Dil se Kaha dhund lana khushi, was awesome and I thank him for that. I wish we had the same with A R Rehman as well.
Do you also think so?